Auto Repair Services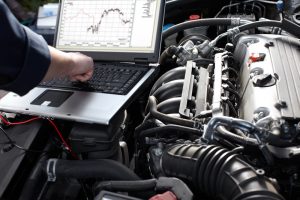 At Lake Arbor Automotive & Truck, we provide auto repair services that extend well beyond the simple concept of auto repair or maintenance. First, we provide a wide range of services that your vehicle might need, and we are highly skilled in all those services. For you, that means you can bring your vehicle to one place and get it fixed the right way, without the need for reference to other specialty shops.
Second, when we say "service," we mean quality. We do it right the first time, or we make it right – a policy in keeping with our slogan, "We do the Right Thing for you, Every Time!"
Third, our emphasis on service carries over from the front counter, to the back shop, to the owner's desk, and into the guest waiting area, where we consult with you and make sure you understand exactly what is happening with your car.
Contact us today to schedule your vehicle's inspection or service. Our certified technicians are qualified to work on any issue your vehicle may have including these: