Building a career at Lake Arbor Automotive & Truck
Lake Arbor Auto's consistent record of non-stop growth has translated into increasing numbers of job opportunities for people like you over the last 30 years, so we are always recruiting good people. If you have a "Do the Right Thing" attitude, and if you want to work in a collaborative, award-winning environment where you can balance your family life with your career, Lake Arbor Auto is the place for you. If you have a unique skillset that will benefit Lake Arbor Auto, we will even create a new role for you here.
We offer top-level pay, opportunities for advancement, and a steady flow of work for the right people doing the right thing. You will encounter colleagues who are friendly, supportive, and highly skilled, with an emphasis on quality workmanship. Those characteristics spring from the LAA company culture, which nurtures continuing education and puts you in position to succeed. Be sure to check out our very robust list of company benefits – unmatched in our industry! We think you will find this a rewarding place to work, and we look forward to receiving your application.
Online Application
HERE!
Benefits
Lake Arbor Automotive & Truck offers an industry-leading package of employee benefits, along with competitive pay rates. We believe there's no better place in Colorado for an auto technician or service advisor to establish a career.
Some of those benefits include the basics:
Major Medical
Dental and vision coverage
IRA investment plan with a maximum match of 3%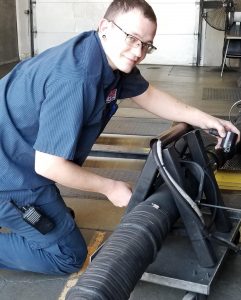 Other benefits tell the real story of how strongly Lake Arbor Auto values its employees. Those benefits include the following:
Life insurance
Long and short-term disability
Pre-paid legal assistance
A fitness/wellness program
Flex scheduling to accommodate personal needs
Costco membership
Additionally, Lake Arbor Auto conducts continuing education classes on-site for its technicians and service advisors.
The rewarding work climate at Lake Arbor Auto has created a stable environment with low employee turnover, but we are always looking for top performers.
You also might want to listen to our radio recruiting ad in which we encourage good, ethical technicians to apply at LAA.
---
Why work for Lake Arbor Auto
LAA was recently chosen as the Best Place to Work. Learn More
LAA's 'Way to Work' program balances work and family. Click here to read the press release. Learn More
We're a family at Lake Arbor Auto. Click here to learn about your potential teammates. Learn More
---
Online Application
HERE!