State of Colorado Certified Diesel Emissions Testing
*Diesel Emission Testing Only*
'Walk-up' testing for your truck or car; No Appointment Needed
Diesel emissions testing hours:
Monday-Friday
8:00 A.M. – 5:30 P.M.
Lake Arbor Automotive & Truck is one of the few maintenance and repair shops in the North Denver area licensed to provide diesel emissions testing. If you have a diesel car or diesel light-duty truck, and if you live in the North Denver area or one of the suburbs, there is no more convenient or efficient place to get your testing done on the most modern equipment.
Using a dynamometer, we can give you accurate test results while you wait in our comfortable waiting room. You can feel at ease with our promise to treat your vehicle as though it were our own.
We perform diesel emissions testing on the following types of vehicles: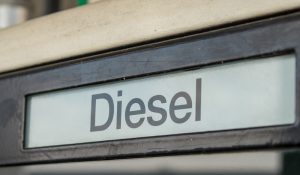 Pickup Trucks
Motorhomes
Small Box Vans
Dump Trucks
Flatbeds and Tow Trucks
Fleet Vehicles
Cars
Tag axles are ok if they can be released
Convenient Location:
We are two minutes from the Boulder Turnpike's Sheridan Blvd. exit, on the street immediately west of the Costco. Call us when you get close, and we'll give you precise directions. Click here for a map or to get directions.
The Colorado Diesel Emissions Program:
As you may know, Colorado requires emissions testing on all road vehicles, and the state has a program established for common gas-engine vehicles; but diesel owners must obtain emissions approval from a private, licensed shop such as Lake Arbor Auto.
What needs to get tested:
In general, diesel vehicles are exempt from emissions testing in the first four years of the model release year. And in general, any vehicle between 4-10 years old has to have the test every two years. If the vehicle is older than 10 years, testing is required every year. Call us if you are unsure whether your vehicle needs testing.
Why testing is important:
According to the state's website on the issue of emissions testing, it is "part of the … overall strategy to improve air quality in and around Denver, Boulder and the North Front Range. Vehicles are one of the largest contributors to harmful air pollution that leads to adverse health effects. The testing program is designed to reduce those pollutants including harmful ozone emissions."
If you need accurate diesel emissions testing, you've found the right place.