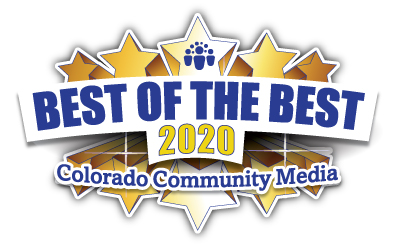 WESTMINSTER, Colo. (August 20, 2020) – It doesn't seem so long ago that we excitedly won our first Best of the Best award from the Colorado Community Media. We thought life could never get better! That was 2010; and here we are today in 2020 announcing that we have won the Best Auto Repair award for the TENTH time. Wow.
We are grateful to the editors at the local weekly newspapers (Arvada Press and Westminster Window) for sponsoring the annual competition and allowing our customers to express their preferences for the local businesses that they patronize. But we are especially grateful to all our customers and friends who voted for us this year and all the previous years. In that entire span since 2010, we have missed the award only once. There are several excellent auto repair shops in the area, and the competition is stiff. We don't take our success for granted, and we know we have to prove it every day with our customer service, our diesel emissions, our expertise in the repair and maintenance of your brakes, electrical system, transmission, cooling system, AC, engine repair, and on and on.
Our goal is to win another 10 awards, which we believe would be a reflection of the way Lake Arbor Automotive & Truck cares for its customers, and the way we do the Right Thing – Every Time.