'Mother's Day' donation from Lake Arbor Auto relieves multiple burdens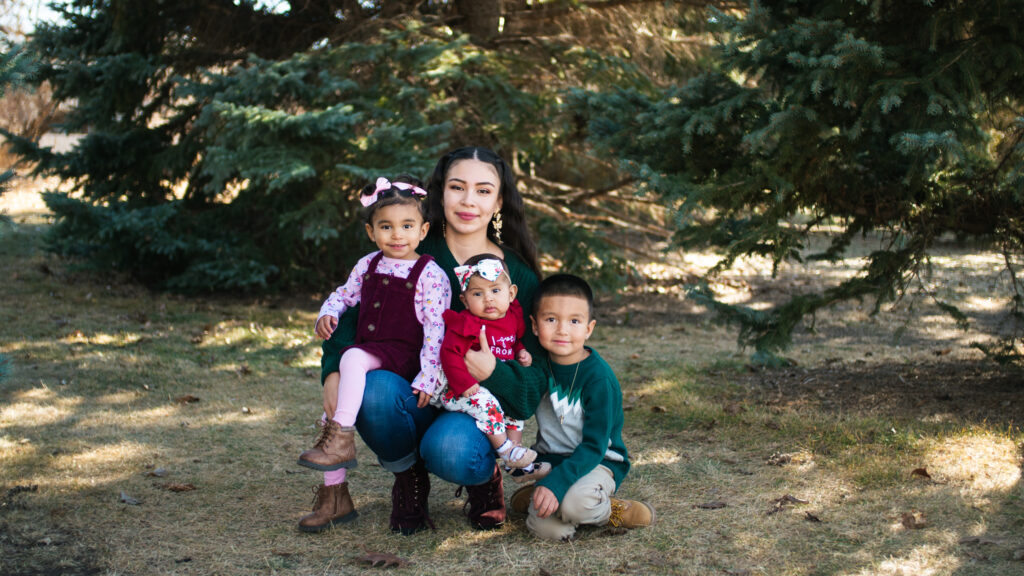 WESTMINSTER, Colo. (May 8, 2023) – A young Hope House mother of children ages 6, 3 and 1 is this year's Mother's Day beneficiary of auto repairs worth thousands of dollars from Lake Arbor Automotive & Truck. The donation comes just in time for Yvette Blake, 22, to begin a new job today at Red Rocks Community College.
"I was having trouble steering," Blake said of her 2002 Chevy Trailblazer. "I had to use all my strength to turn the wheel. And it had a clicking sound. Then, after I brought it in, they told me the brakes were all messed up. It shouldn't have been on the road."
Lake Arbor Auto's annual Mother's Day donation is designed to ensure that at least one young mom in the Hope House Colorado program has reliable transportation that will help get her children to and from day care; and help get the mom to and from work and school. For Blake, the timing was ideal, and she will use the car for all three destinations as she builds her life of self-sufficiency.
Dana TePoel, owner of Lake Arbor Auto in Westminster, said this annual Mother's Day gift is one of the shop's favorite causes, and this year's repairs to the front-end suspension, brakes and other items were valued at $3,900.
"We are in a unique position to provide a service that we know will have a huge, long-term impact on a young person's life," TePoel said. "As good as Yvette might feel to know she and her kids are safe on the road, I promise you we feel twice as good."
Starting today, she will work as an administrator in the community college's student on-boarding department. At the same time, she will pursue her degree in secondary education at Metro State University.
The donation marks the sixth time since 2017 that Lake Arbor Auto has celebrated Mother's Day by donating a car or significant repairs to a young mom connected to Hope House.