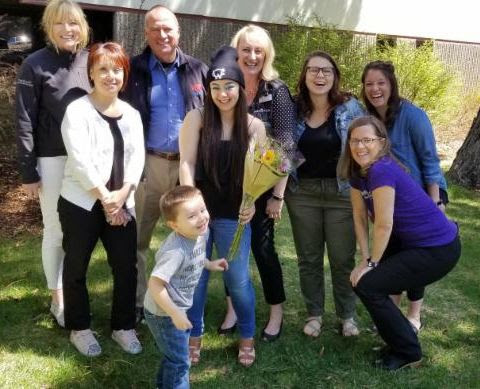 As far as we're concerned at Lake Arbor Automotive & Truck, today is always a good time to start working toward a successful, productive life for yourself; and we are always thrilled to recognize the effort. This year, we are giving another car to another deserving mom at Hope House of Colorado, and we hope this story has the same kind of happy ending that last year's donation did.
Last year's recipient, Jochael, has used her car to obtain and keep a full-time job. She also got married in the last 12 months, so best wishes to her! This year's recipient is Lexus Flanery, a 21-year-old mom who is close to obtaining her General Equivalency Degree. We would love to say we are providing her with a namesake Lexus auto, but we think she will receive the next best thing – a 1999 Lumina that has had thousands of dollars of repair and maintenance work recently. To Lexus we say, take this car with our blessing, and do good things with it!
For photos and videos of the event, check our Facebook page over the coming days.