Westminster shop wins Torch Award from Better Business Bureau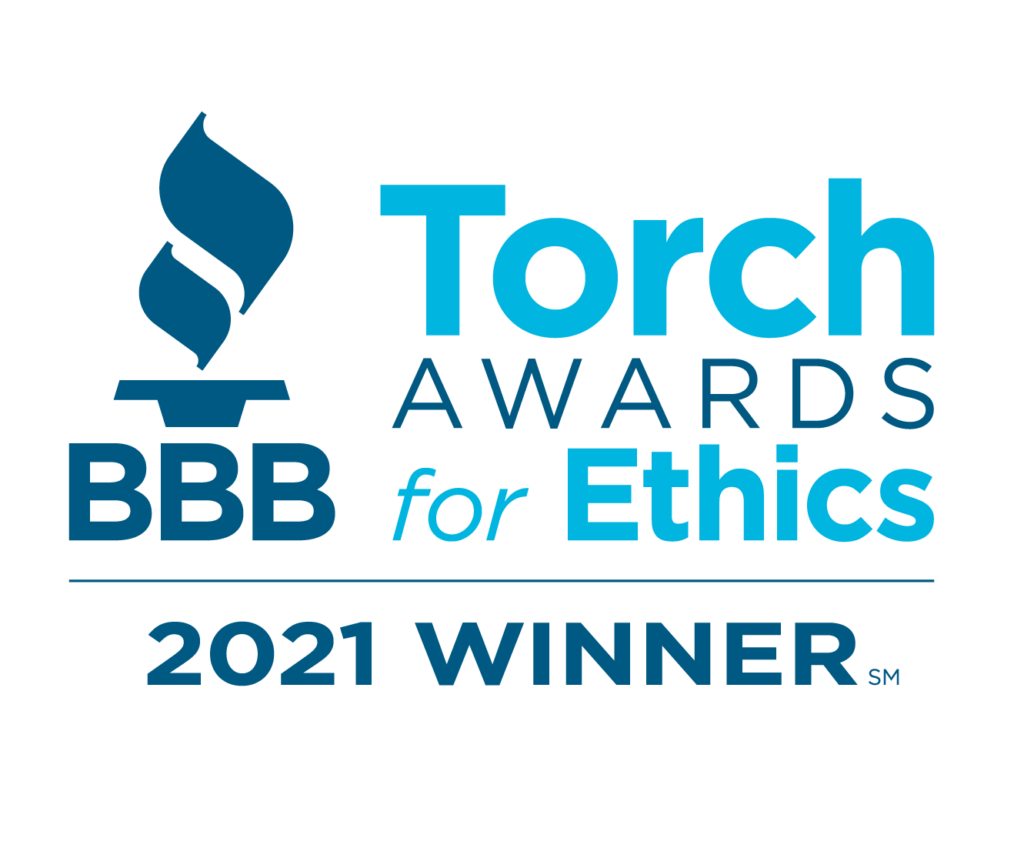 WESTMINSTER, Colo. (Nov. 1, 2021) – For the second time in its long history of "Doing the Right Thing," Lake Arbor Automotive & Truck has won the Better Business Bureau Torch Award for Ethics.
In an online ceremony last week, the Better Business Bureau announced that it had chosen Westminster-based Lake Arbor Auto as the recipient of the 2021 Torch Award in the Central Colorado region. There were four other finalists along with Lake Arbor Auto in the Tier 2 Medium Business category. Lake Arbor Auto previously won the Torch Award in 2010.
"This award is as satisfying as the one we won in 2010, but on a different level," said Dana TePoel, owner of LAA. "The first award in 2010 validated what we had been telling people for a long time, that We Do the Right Thing for You – Every Time. This second award, 11 years later, confirms that our emphasis on ethics is a permanent way of life for us here."
After the BBB announcement, TePoel called a company meeting to thank the employees who made the award possible. He said their commitment to the "Right Thing" culture is what keeps the auto repair and maintenance shop in business. He added he would like to thank the BBB for the recognition, and he commended the other four Tier 2 award finalists: Colorado Home Cooling, Expert Exteriors, Sewer Lines Only, and Vulcan Fire & Security.
The BBB had more than 300 nominations for the Torch Award.
"It was truly inspiring to learn how each business makes a daily commitment to not only uphold ethical business practices, but also embody the true meaning of integrity," said Tyler Andrew, President and CEO of BBB Great West & Pacific. "We hope this recognition helps the winners and finalists stand out in their local communities and encourage more businesses to operate with those same principles."
The Torch Award was Lake Arbor Auto's second major distinction of the calendar year. In June, LAA learned that it had won the "Best of the Best" award among auto repair shops, as designated by Colorado Community Media. It was the 11th Best of the Best award for LAA in the last 12 years.
"We look forward to the opportunity to earn our customers' trust and to reinforce the reputation that we have established for years to come," TePoel said.