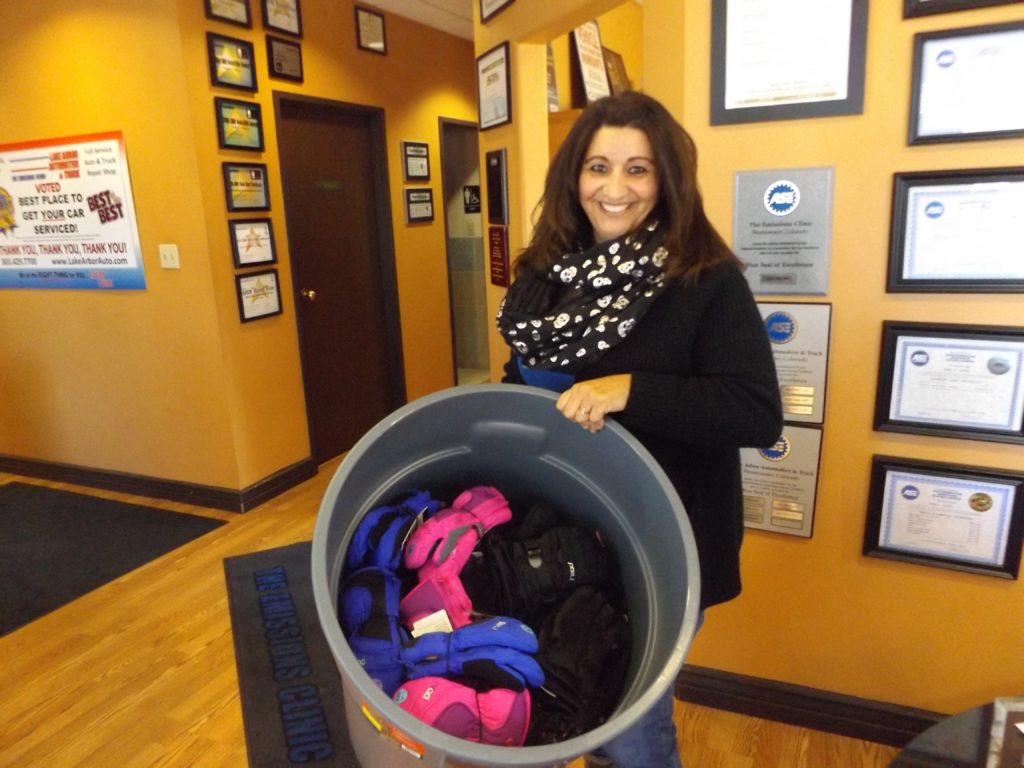 We support a couple of different charitable organizations in the community, and one of those is A Precious Child, which provides materials and services for children in need. We are pleased to serve as a drop-off location in conjunction with A Precious Child's school backpack campaign in the summer and then the group's new-toy drive in the fall. 
We also created our own campaign, called Warm Hearts, Warm Hands, in which we collect gloves of all sizes. We then deliver those gloves to A Precious Child on Jan. 31 of each year. Through February 2019, we had collected a total of 1,500 pairs of gloves over the years.
Here's how the program works: Between Nov. 1 and Jan. 31, bring a new pair (or several pairs) of children's gloves to our shop, drop them in the bin in our reception area, and we will match your donation. If you forget to bring gloves, you can buy some from us (at our cost) and add the charge to your maintenance/repair bill. We hope you will join us in this worthy project.
The toy drive officially begins at the same time (Nov. 1); and we deliver the toys to APC the middle of December (in time for the holidays). We do have some customers who get into the holiday spirit before Nov. 1, and that's fine – we will accommodate you!
The backpack program typically runs July 1 – the first week of August, and we ask customers to bring new school materials that might benefit these young students. We will stuff the materials into backpacks and deliver to APC in time for the new school year. If you're not sure what to donate, check the APC website by clicking here.